HBOT TRAINING ON ALL HYPERBARIC CHAMBERS
While there are a number of Hyperbaric Chambers on the market, there are few that have gone through the rigorous evaluations and clearance from the FDA. All chambers available through RX-O2 have not only been approved by the FDA, they are also cleared by the American Society of Mechanical Engineers (ASME) and the committee on Pressurized Vessels for Human Occupancy (PVHO-1), the same group that evaluates submarines.
Whether purchasing a Hyperbaric Chamber for clinic use or home, FDA approval is key to safe and effective treatment. Built right here in Arizona and using only US made steel; we have built a relationship with the designers, fabricators and even the powder coating company involved in manufacturing these chambers. This provides us with the opotunity to customize chambers for you.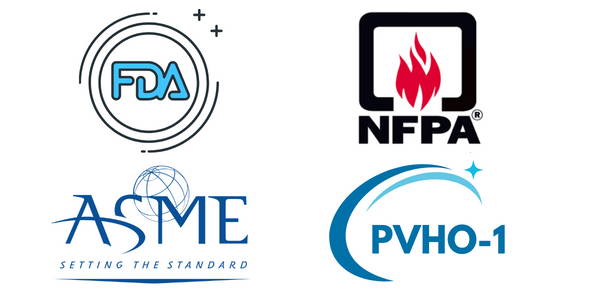 "Dr. B went above and beyon getting a chamber installed in our new clinic. The training provided was extreemly enlightening and has made your HBOT program better than ever!"
Dr. Fortuna - NV
"We had a soft chamber before and cannot belive the difference when changing to a Millenium 40, it's given us a new lease on life."
Mr. & Mrs. Knudsen - AZ
"This is the third Hyperbaric Chamber for our facility and the first that came with proper education. We ware planning on adding mire chambers in 2022. Thank you RX-O2!"
Dr. Gold - AZ
Soft sided chambers or bag chambers just don't have the reseach behind them like higher pressure hardshell chambers. The vast majority of research that shows actual healing potential is done at or above 1.5 ATA. Our Hyperbaric chambers are rated to 3.0 ATA and now even 4.0 ATA!
The Millenium series of chambers are uniqie in that they allow for self operation as a Class II medical device A number of our patients now treat themselves in the comfort of their own home. With every valve mirrored in side the chamber, treating yourself in a Hyperbaric Chamber has never been easier!
Affordable Hyperbaric Chambers
RX-O2 Hyperbarics has brought the most reasonably priced FDA approved chambers to the market to ensure clinics and patients can have access to the healing power of oxygen under pressure. Historically HBOT was only available to the elite, athletes and celebrities. The Millenium series of Hyperbaric Chambers are the safest approved chambers on the market and the newest approved chamber is available now.
Chamber quantity is often limited, so contact us today to reserve the new Millenium Hyperbaric chamber.
Learn More About the Millenium Hyperbaric Chambers
From pricing to delivery and installation, Our staff is here to help you find the best chamber for your needs.
FIND OUT WHAT A LITTLE OXYGEN UNDER PRESSURE CAN DO FOR YOU
Come into RX-O2 Hyperbaric clinic and put your hands on a chamber, learn how they work and go for a dive! The Millenium series of chambers is unmatch in build quality and simplicity of function. With the only 4.0 ATA certified and FDA approved chamber available, we know you will be impressed!
RX-O2 Hyperbaric Clinic now has the first Hard Shell FDA approved Hyperbaric Chamber available for less than $100,000. Let us show you why all of our clinics only use the Millenuum series of chambers.
Training is required for safe and effective Hyperbaric Oxygen Therapy. At RX-O2 Hyperbaric Clinic we provide accredited Hyperbaric Certification under the International Board of Underseas Medicine.
Functional Medicine Hyperbaric Clinician - 40 Hour CME

Intermediate Hyperbaric Certified Technician - 40 Hour CME

Home HBOT Operator - 3 Hour Training

 
Training and certification is the first step towards proving HBOT in your clinic. Live courses provided quarterly. In Person full clinical staff training available upon request.